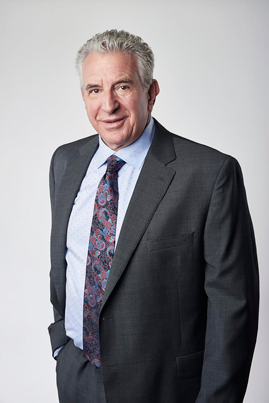 Harvey Rosen
Quantitative Research Lead and Chief Statistician
Harvey has extensive expertise piloting strategic and tactical market research—including designing and managing state-of-the-art studies, preparing multi-faceted questionnaires and sampling/fielding plans, performing advanced statistical analysis, as well as reporting research results with creativity, strategic savvy and senior level management in mind.
Harvey Rosen's knowledge encompasses both consumer and business-to-business audiences. He has several decades of research experience on both corporate / client and consulting sides of the market research business. He has worked on over $100 million dollars of research in his career.
Harvey started at CBS and held several research positions including being a statistician for CBS News and Columbia House to being Director of Market Research at both CBS Records and CBS International. After more than a decade at CBS he started his own research company. He has also worked as a VP at Simmons Market Research Bureau Custom Studies, and SVP at Ruder-Finn (the once prestigious PR firm) and most recently EVP at Lieberman Research.
Throughout his career Harvey has enjoyed many great research challenges and gotten satisfaction in working in a variety of industries and with brilliant business leaders including: Advertising (JWT), Telecommunications (AT&T and MetroPCS), Entertainment (CBS), Financial Services (Citibank), Government (NJ Economic Development Authority), Industry organizations (SHRM), multicultural organizations (Goya), manufacturers of Apparel (Fruit of the Loom), Not-for-Profit (Komen, AHA), Packaged Goods (Nestle), pharmaceuticals (Glaxo), Retail (Barnes & Noble, Sheplers), Transportation (MTA & Port Authority of NY & NJ), Travel & Leisure (Starwood, UA), Technology (AOL, Toshiba) and many others.
Harvey's education includes a Bachelor's Degree from City College of New York, majoring in statistics; and an MBA from Baruch College of the City University of New York.